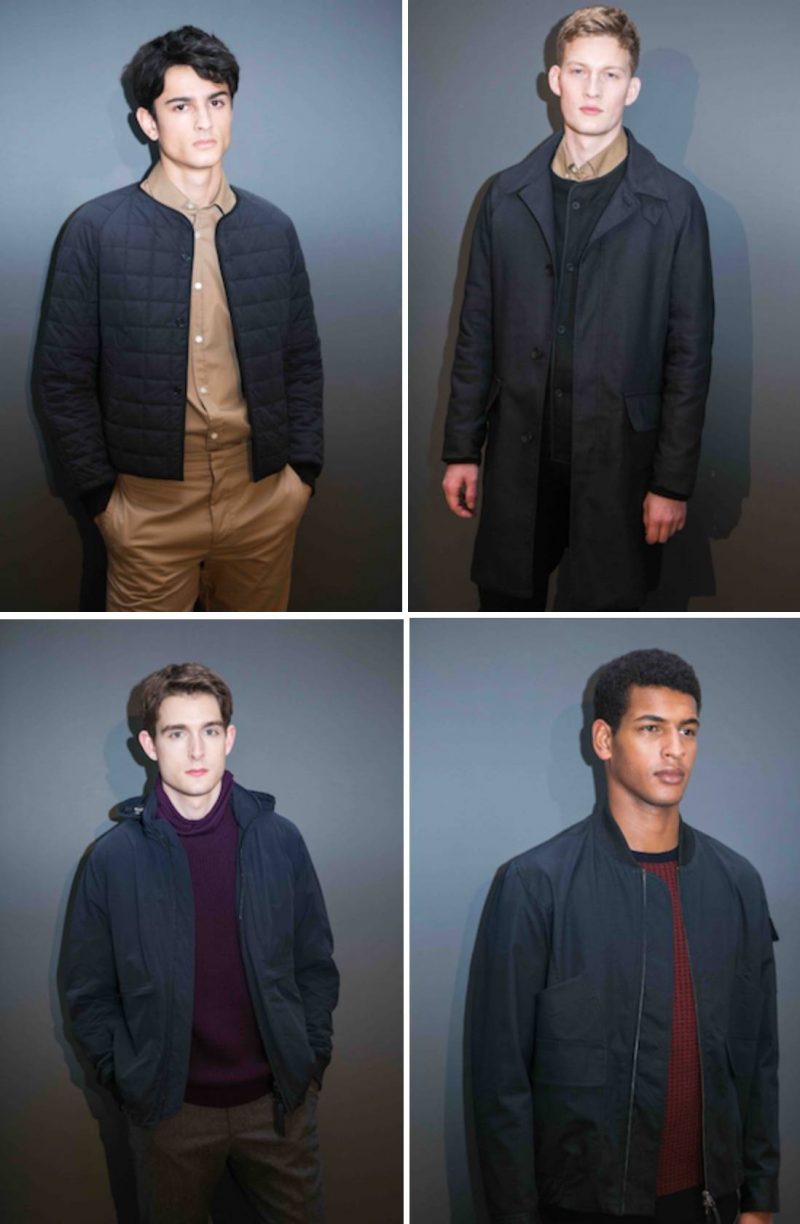 Leading light of British Designer Menswear, Lou Dalton has teamed her expertise with Premium British clothing brand Jaeger to create an exciting collection of outerwear pieces. These two stylish entities have come together to combine their practical philosophy and sense of adventure to produce a collection that puts functionality at the forefront. Taking inspiration from and revolutionising Jaeger?s enviable heritage, including design features from the archive collection, and items worn by Adventurer extraordinaire, Ernest Shackleton and his team for their 1914 Endurance Expedition to Antarctica, and combining it with Lou Dalton?s signature aesthetic for contemporary classicism and refined yet contemporary tailoring.
In keeping with Shackelton?s careful selection of Jaeger to supply his protective kit over a century ago, the new collection has been meticulously curated by Dalton and the design team, led by James Jee, at Jaeger. This premier collection launching for Autumn consists of, non-surprisingly, outerwear essentials for the contemporary urban adventurer.
Key pieces within the range include a nylon trench with a removable flannel gilet, a shower-proof stretch nylon hooded jacket, a mixed-gauge wool sweater, as well as a balaclava, gloves and all important snood.
The colour palette is natural influenced by the natural environment. Ink navy, camel and charcoal grey are juxtaposed with rust and pale blue to imitate both rural and industrial environments.
Reflecting Lou?s signature line, this collection has a heavy focus on performance-wear, the collection is engineered to be worn on-the-go and is specifically designed for the wearer to embrace the natural elements. Fabrics have been chosen based on their technical abilities, including thermocool wool and stretch nylon to ensure maximum manoeuvrability. Handy, sneaky design features include pack-away zip hoods, natural contoured shapes, engineered to fit closely to the shape of the body and storm cuffs for a streamline effect.
James Jee, Head of Menswear Product at Jaeger says of the collaboration, ?It?s been fantastic to build upon her design skills and aesthetic, as well as bringing in some of our well-established principles as a brand. Jaeger was founded upon a pioneering premise around quality of fabrication, and even now, some 132 years later we are embracing this principle in new and exciting ways. The Lou Dalton for Jaeger collection is a great example of this?.